Local History Hub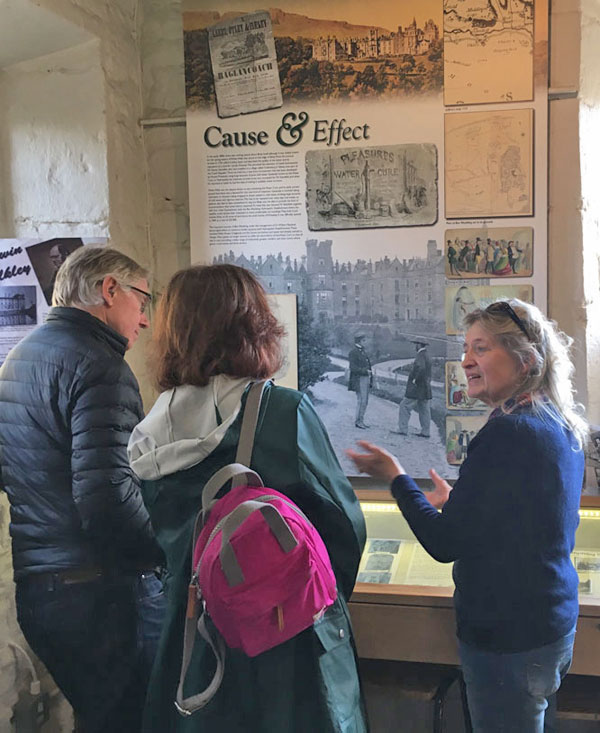 Visitors at the first Ilkley Local History Hub afternoon on 30th March 2019
Local history "hub" to open at Ilkley's Manor House
The new scheme will give people the chance to exchange information, pictures and stories. The Ilkley Civic Society initiative will be launched with a meeting at the end of March.
In a statement this week the group said: "The Civic Society has for some time recognised the need for a local history facility in Ilkley and we now stand poised to make this a reality. We aim to create a hub where people can exchange information, pictures, stories of events, people and buildings.
Perhaps you have a puzzling family history question in Ilkley, with which we might be able to help you.
The first meeting of the Hub is on Saturday March 30 between 2 and 4pm at the Manor House.
It will have as its theme the Ben Rhydding Hydro which is featured in the Manor House heritage room. This amazing spa hotel was demolished over sixty years ago. Does your family have memories of this building and its grounds and its people? Come and share those memories at the Hub.
Local historian Alex Cockshott said the Ben Rhydding Hydro was built on 65 acres bought from the Bollings of Wheatley Hall. Set 500 feet above sea level it offered fresh air and magnificent views, along with pure cold water sourced from the moor. She said the building, which opened in 1844, cost about £35,000. By the 1850s Dr William Macleod was the successful proprietor. By 1909 it had been greatly extended and had a nine hole golf course. By the late 1920s it advertised itself as a golf hotel. It closed in 1939 at 24 hours notice, requisitioned by the Government for the war effort. From 1948 it stood empty. It was demolished in the mid 1950s.
The Manor House is one of the oldest surviving buildings in West Yorkshire, with the earliest parts of the building dating back to the mid-14th century.
Ilkley Gazette, 18th March 2019