Ilkley Local History Hub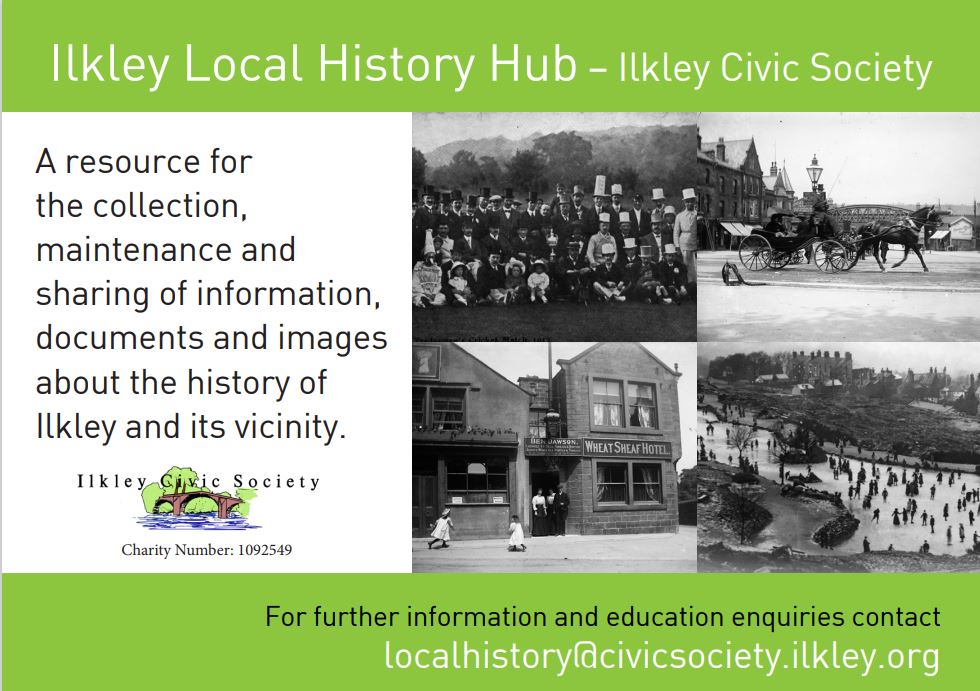 The next Local History Hub zoom meeting will be on Saturday September 25 at 3pm. There will be a presentation and discussion about cafes in Ilkley.
The meetings are free. Past attendees who have agreed will be sent the Zoom link but otherwise you will need to pre-register: This email address is being protected from spambots. You need JavaScript enabled to view it.
The following meeting on October 30 will be about Church Street and the final one for this year on November 27 about Christmas in Ilkley.
Here are the reviews of the shops of various streets looked at in previous meetings.
Brook_Street_Shops_Odds_Final.pdf Brook_Street_Shops_Evens_Final.pdf Leeds_Road_shops.pdf Cunliffe_Rd_shops_SG.pdf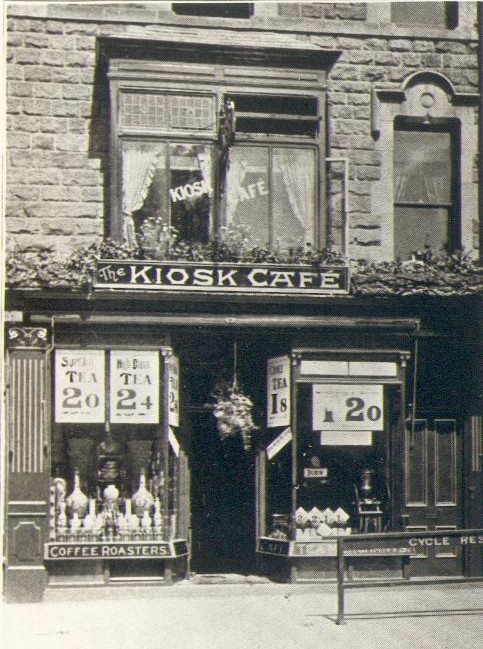 The Kiosk Cafe c1900
Ilkley Local History Hub
The hub provides a centre for storing and sharing information, images and documents about Ilkley's history.
Share Ilkley information - Stories of events, people and buildings
Currently during the Coronvirus pandemic we are not meeting in person. You can contact Ilkley Local History Hub by email or send a letter to Ilkley Manor House.
Zoom meetings are on the last Saturday of the month at 3pm.
In a statement the group said: "The Civic Society has for some time recognised the need for a local history facility in Ilkley and we now stand poised to make this a reality. We aim to create a hub where people can exchange information, pictures, stories of events, people and buildings.
Perhaps you have a puzzling family history question in Ilkley, with which we might be able to help you.
In 2019 we explored the theme of the Ben Rhydding Hydro which is featured in the Manor House heritage room. This amazing spa hotel was demolished over sixty years ago. Does your family have memories of this building and its grounds and its people? Come and share those memories at the Hub.
The Manor House is one of the oldest surviving buildings in West Yorkshire, with the earliest parts of the building dating back to the mid-14th century .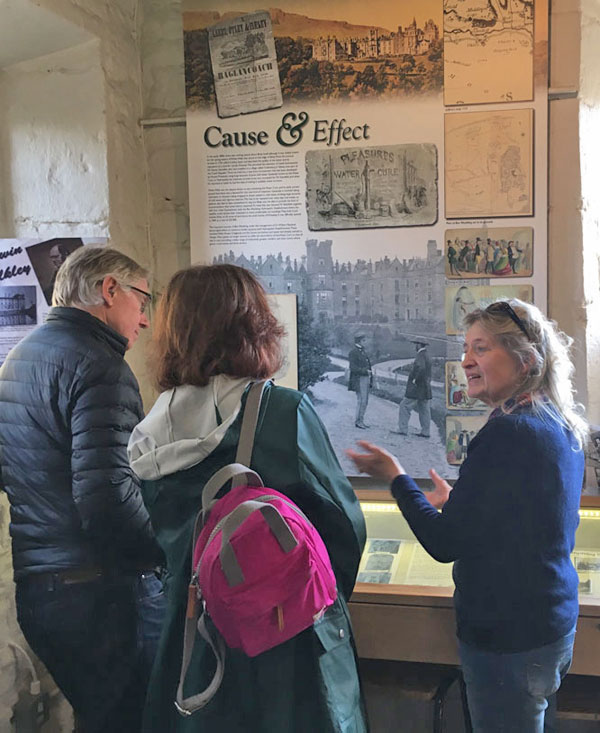 Visitors at the first Ilkley Local History Hub afternoon meeting in the Heritage Room in the Manor House on 30th March 2019