Design and Conservation Awards
No Design Awards were made in 2021 due to Covid lockdown.
Design Awards 2020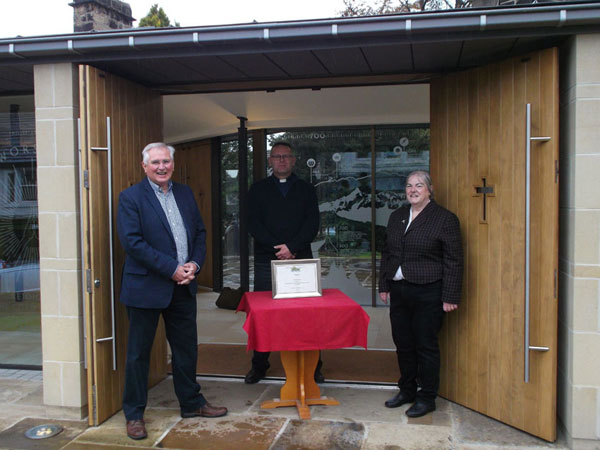 Ilkley Civic Society announced its annual Design & Conservation Awards winners in March but has been unable to hold a formal presentation of certificates to all the winners. In place of this we presented the main winner with an Award certificate for the Design & Conservation of All Saints Church new link building and reordering of the church. The presentation took place outside the link building last week with Helen Kidman chair of Ilkley Civic Society presenting to Mike Coe Vicar of All Saints and Derek Twine the project manager in a socially distanced way.
Helen Kidman commented that this was the first time the society had an Award winner that combined major elements of both design of a contemporary building and conservation of a historic building and of its potential to be of great benefit to the local community.
Revd.Mike Coe added "We are thrilled to be given this award in recognition of the redevelopment work at the church. The design and details of the reordered church and the new link building have greatly enhanced our mission and ministry, and we hope that they will be a great blessing and asset to the local community for many years to come."
The architects for the detailed design of the project where local company Halliday Clark and construction was by Dobson Construction another local company.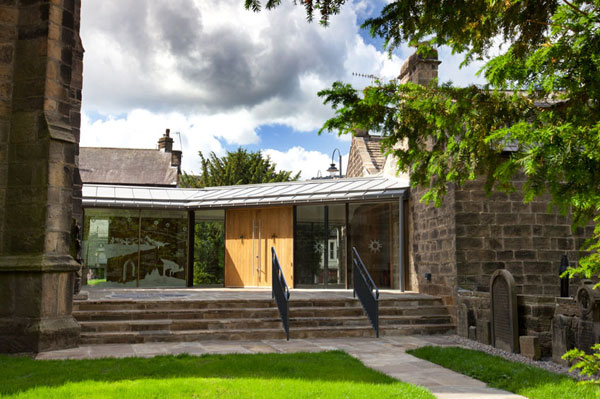 Conservation Commendation (for work on historic buildings or structures)
Three commendations for very different projects have been given this year , firstly to ;-
The former Rombalds Hotel which has been converted into 8 apartments by local developer Burley Developments. The property forms an important part of the West View terrace and is identified as a 'key unlisted building (c 1834)' in the Ilkley Conservation Area appraisal. The fine frontage remains much as it was, the main changes have been to more modern structures at the rear of the building. Whilst unfortunate to lose a characterful hotel the conversion has been done to a high standard retaining as many features as possible.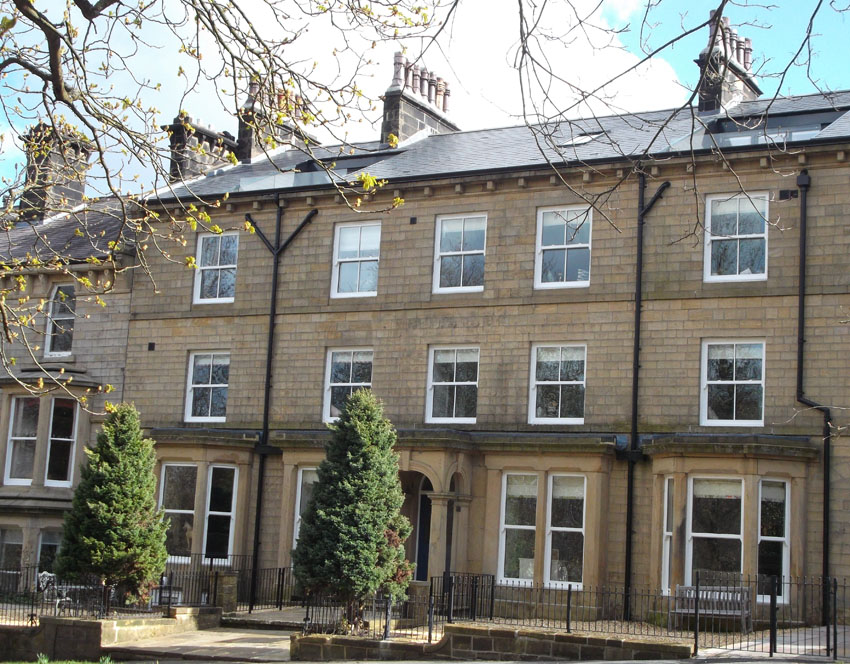 Secondly parts of the unused basement area of the Craiglands Hotel have been converted into the Verbeia Spa giving additional facilities to attract more visitors to this important building in the history of Ilkley.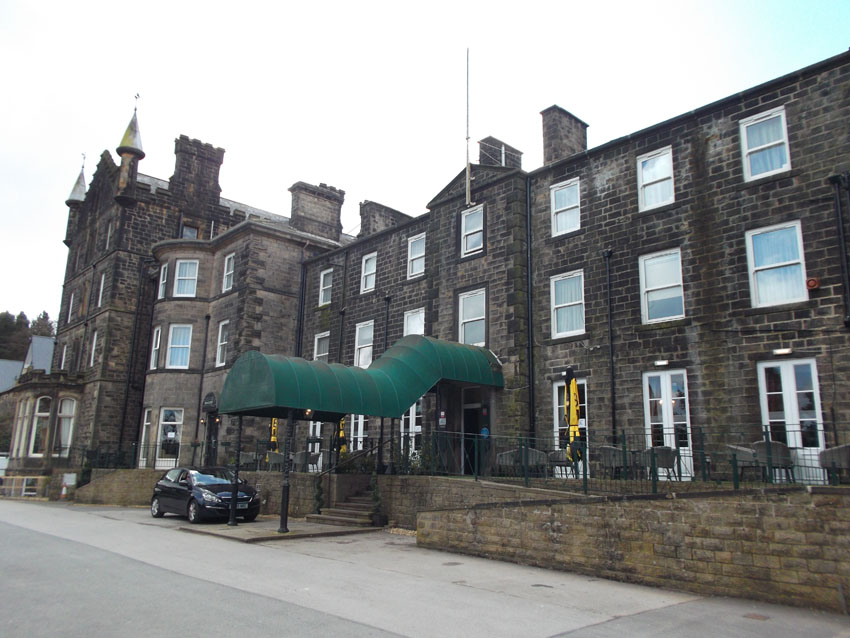 The third commendation goes to T& C properties for its conversion of units 3 & 4 on Back Nelson Rd into offices and fitness studio. Originally an industrial building and in need of investment local developer T & C has moved its own offices into the building and lets other spaces.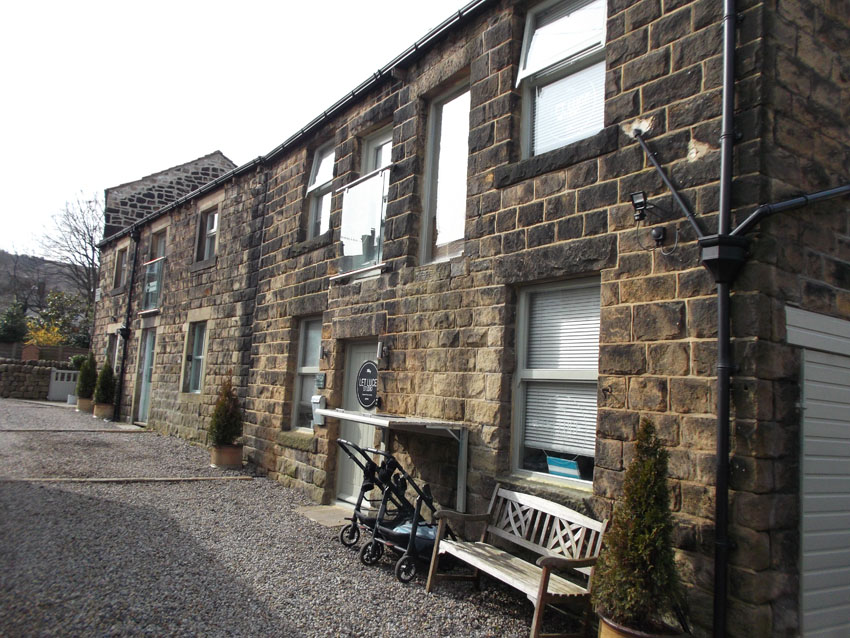 Design Commendation (for new build projects)
Ilkley Grammar School has for many years had capacity problems being a popular local school serving much of the Wharfe Valley. It has had to rely on portable classrooms for some years, but now a new Teaching Block has been constructed in a contemporary design to create 15 new classrooms, meeting rooms and a flexible ground floor space with food service areas but which can also be used for activities. The three storey building has fitted into the constrained site without losing any major facilities and is clad in ceramic stone and slate coloured tiles. It has enabled the removal of some of the ageing portable buildings elsewhere on the site.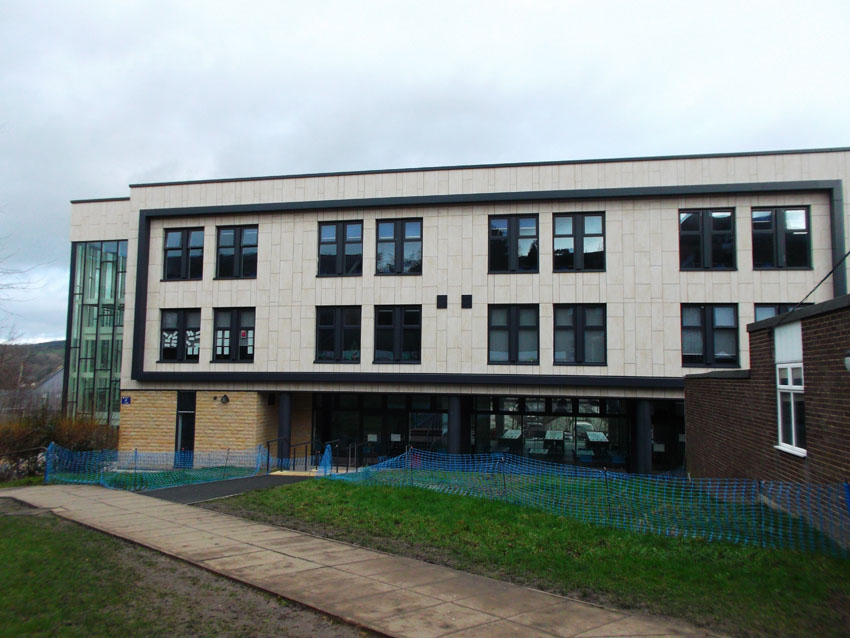 Environmental Improvement Commendations (projects that enhance the townscape or surroundings of Ilkley)
The final commendation goes to the relatively recently formed volunteer group 'The Friends of Ilkley Riverside Park' who have started working with Bradford Council to make improvements to this valuable local facility. Work to date includes tackling a backlog of routine maintenance work to vegetation to make paths safer, To clean and re varnish wooden street furniture around the park. To improve the park planting of bulbs and raised beds has been extended or renewed.