Friends of Ilkley Cemetery

The Friends of Ilkley Cemetery undertake improvement work in the cemetery, including litter picking and simple gardening jobs, researching of tombstones and natural history. Our main activities involve tidying graves, cutting back weeds and undergrowth as well as bulb planting, leaf clearing, and litter picking. We report any interesting wildlife sightings such as rare plants, bats and unusual birds to the local wildlife groups.
The Friends of Ilkley Cemetery normally meet for an hour or so on Tuesday afternoons at 2pm. Planned meeting dates are weather dependent and may also be affected by changes in Covid-19 social distancing and lockdown measures.
So, if you would like to join us then please email us on This email address is being protected from spambots. You need JavaScript enabled to view it.to check the latest plans and meeting arrangements.
For assistance with family and local history queries contact: This email address is being protected from spambots. You need JavaScript enabled to view it.
For help with burial arrangements and locating family graves please contact Keighley Bereavement Services, The Library Annex, Spencer Street, Keighley, BD21 2BN Tel. 01535 618245
The Commonwealth War Graves website currently lists 46 graves in Ilkley Cemetery. Details
can be found at www.cwgc.org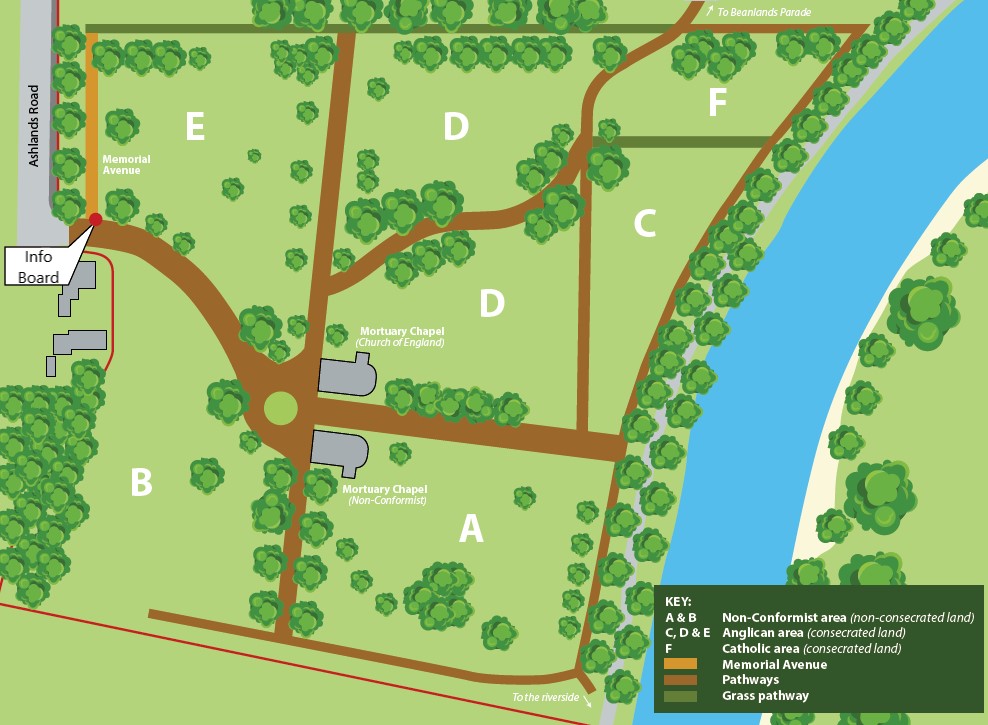 For pictures and a brief history of the cemetery download: History_of_Cemetery.pdf
Leaflet: A Brief Guide to Ilkley Cemetery: 230110_Leaflet_for_Ilkley_Cemetery_v4.pdf